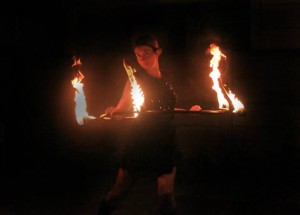 Fire dancers Cape Town – Make your event or function an unforgettable night to remember! Let us mesmerize your guests and take them on a magical journey of colour, light, movement, and imagination.
What we do:
We perform choreographed Fire Poi and LED Poi displays, as well as fire hooping, and LED hooping for corporate or private events of all sizes.
We are available for hire for your function, using either fire or LED, or both, depending on your event. You can either hire us as a duo, or more dancers can be arranged should your event require it. You can reach us on  info@fire-ice.co.za or 082 352 1191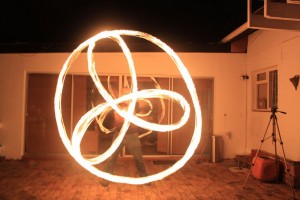 Why Fire Dancers?
The appeal of fire dancing has do do with our fascination with fire as an element and the danger associated with it. As a fire dancer, we manipulate fire to create a beautiful dance that will enchant and captivate audiences. Fire performances are mainly for outdoors where there is enough space and ventilation to perform safely.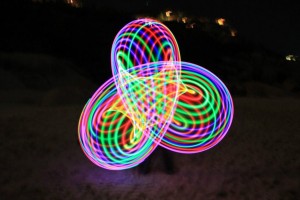 Why LED Dancers?
With LED we are able to create a spectacular display of colour and geometric patterns, without the danger and constraints of performing with fire. The LED performances are enhanced by the variety of colours and patterns that are not available with fire. LED performances are more versatile and can be performed almost anywhere where there is enough space for movement.
If you would like to hire fire dancers or LED dancers, you can reach us on  info@fire-ice.co.za or 082 352 1191
Fire dancers for your wedding
Your wedding day is one of the most important days in your life, and you will remember it forever. By hiring wedding fire dancers your guests will remember your special day just as much as you do.
Clients generally choose from either a 20 minute choreographed spectacular fire performance by two of us using fire poi, and fire hula hoop, (LED poi and LED Hula Hoop available too), or alternatively we can provide a very warm fiery welcome to your guests, with fire dancers performing at the entrance to your venue, as the newly-weds arrive.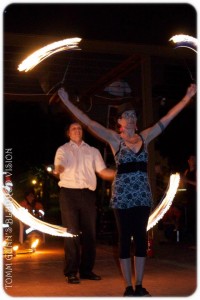 When to do the wedding fire show?
Our wedding fire show will get your guests talking and fill them with energy for the celebrations to come. The perfect time is usually when the guests have eaten, and are ready to start dancing and celebrating with you.
More fire dancers available?
We can provide shows and fire dancers for your wedding to suit your budget, we will provide that extra 'wow factor' on your wedding day to make it a night for everyone to remember.
Depending on your budget and your requirements, we have a variety of fire dancers available using a variety of fire props and skills including fire poi, fire hula hoop, fire staff, double fire staff, fire fans, fire breathers.
If you would like to have fire dancers at your wedding, please email info@fire-ice.co.za with more information of the date, venue, time etc, and we will get back to you ASAP!